Modern Modular House 48m²
What is included in the price
General description of NorgesHus Modular House: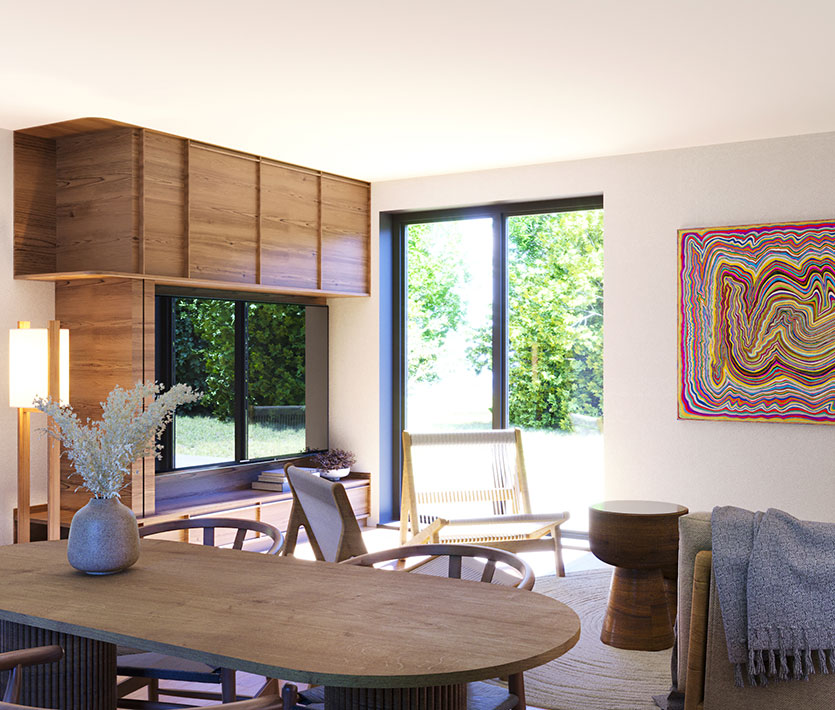 Prices start from 40 000.-* € + vat
Affordable, High-Quality Modular Homes from NorgesHus.
Our modular homes are not only built to stand the test of time, but they are also cost-effective. Our process reduces typical construction waste and offers predictability during the planning process, saving you from unexpected costs and delays.
* – VAT IS not included
WHAT'S INCLUDED AND WHAT IS NOT:
At NorgesHus, we also provide customizable options for your modular home.
NorgesHus Modern Modular Houses offers you every comfort and a pleasant indoor climate on over 39,5 m² of living space, for a cozy home. Enjoy the construction of a high-quality modular house with a facade cladding made of Pine and a very beautiful wood structure. With the spacious terrace and small pergola, the house is perfect as a permanent residence or holiday home, a perfect place to live in and with nature. The purchase price includes according to specification.
You can add any of the following extras to create a home that perfectly fits your style and needs: