Modular house 63 - Modular houses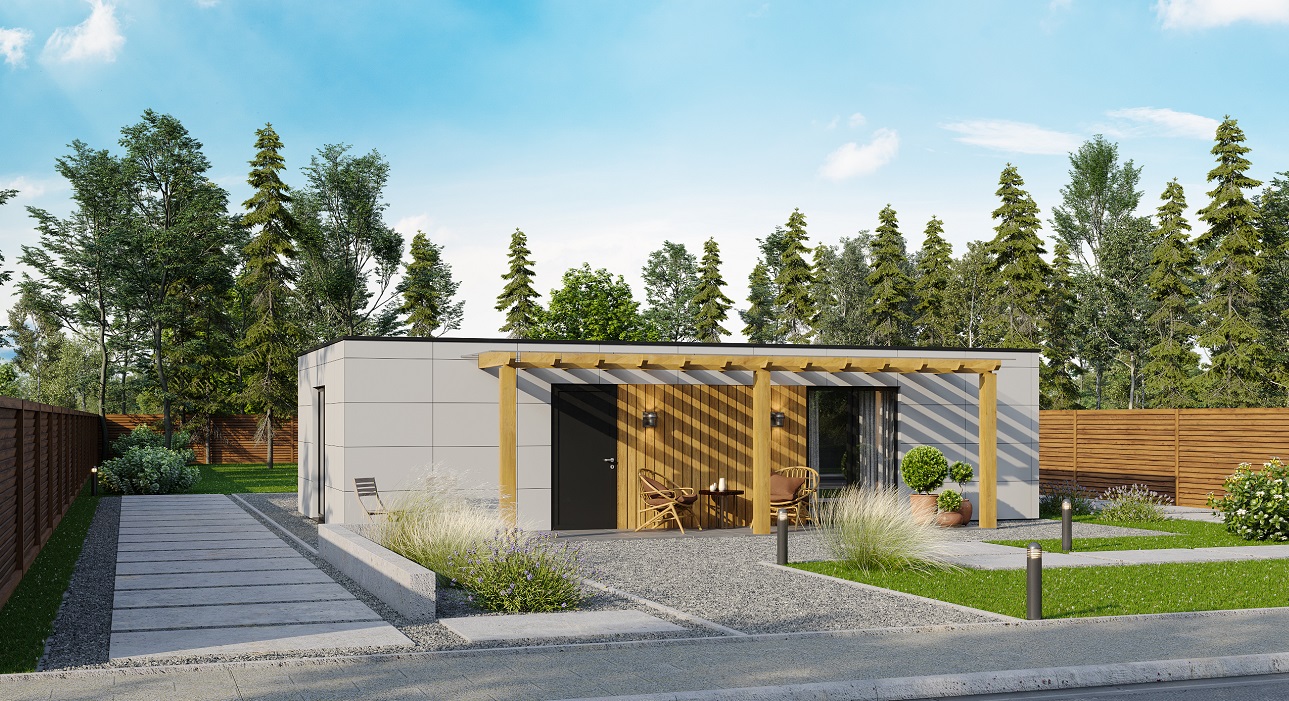 Modular Houses - What is included in the price ?
Modern Modular House 63m²
Immerse yourself in a blend of modern elegance and nature-inspired serenity with the NorgesHus Modern Modular House. Designed to exude both sophistication and eco-sensitivity, this home offers the perfect confluence of contemporary comfort and sustainable ethos.
Floor & Living Area: Encompassing a total floor area of 63m2, this design bestows a sprawling living space of 54.5m2. Every inch is meticulously planned to ensure an ambiance of spaciousness and free-flowing continuity.
Design & Structure: Showcasing a chic flat roof, the architectural appeal of this house is unmistakably modern. The piece de resistance is the expansive wooden pergola that graces the front of the house, setting a prelude of luxury and comfort that continues within.
Rooms & Amenities: The heart of this home is a grand living room, harmoniously integrated with an open-concept kitchen, ensuring both functionality and flair. The generously sized bedroom is a haven of rest and tranquility, designed for ultimate relaxation. Completing the ensemble is a modern bathroom, fitted with high-end fixtures and finishes.
Material & Build: Drawing inspiration from the rich Nordic tradition of wooden architecture, this house reverberates with the warmth and character that only wood can offer. Every beam and panel speaks of superior craftsmanship and an unwavering commitment to quality.
Eco-friendly Construction: True to the NorgesHus legacy of sustainable construction, this modular house stands as a beacon of eco-friendly living. Constructed using green materials and methods, it is a home that allows inhabitants to coexist harmoniously with nature.
The NorgesHus Modern Modular House promises more than just a living space; it offers a lifestyle. A lifestyle where modern design, natural aesthetics, and environmental responsibility come together in perfect harmony. It's a home for those who seek the best of both worlds.
Wooden facades offer many benefits for Modular Houses: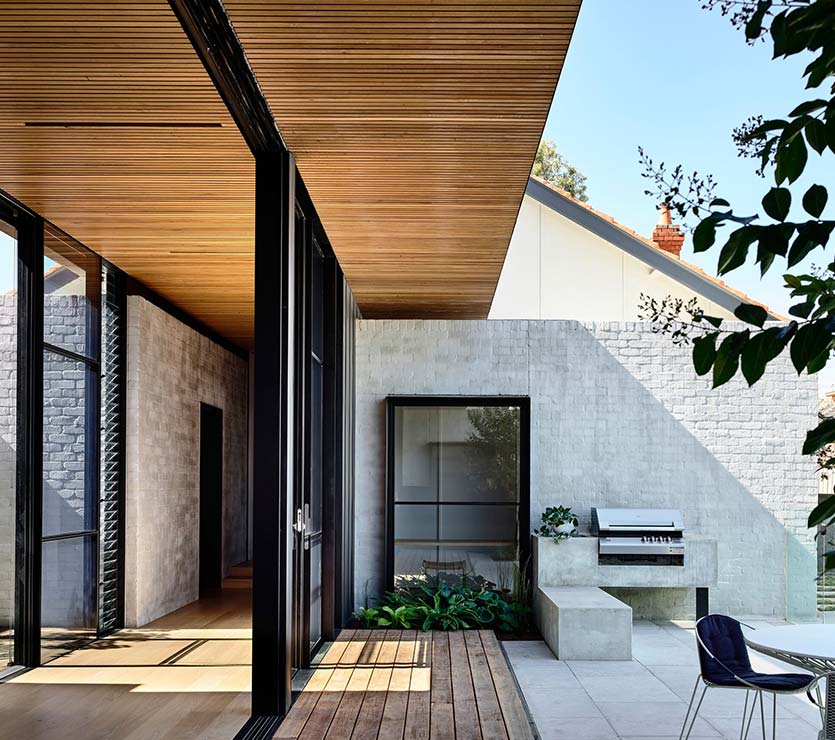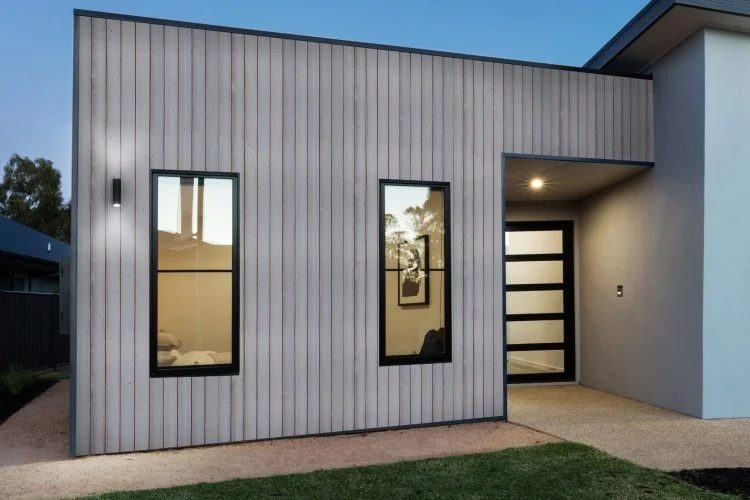 While wooden facades offer many benefits, they do require some maintenance to keep them looking their best.
This might include regular painting or staining, as well as occasional cleaning and repairs. Additionally, some types of wood may be susceptible to damage from insects or decay, so it's important to select a type of wood that's appropriate for your local climate and conditions.
When considering a wooden facade for a modular home, it's also worth exploring different installation techniques.
For example, the wood can be arranged in horizontal or vertical panels, shingles, or in a board-and-batten style. Each of these offers a different aesthetic and may have different installation costs and maintenance requirements.