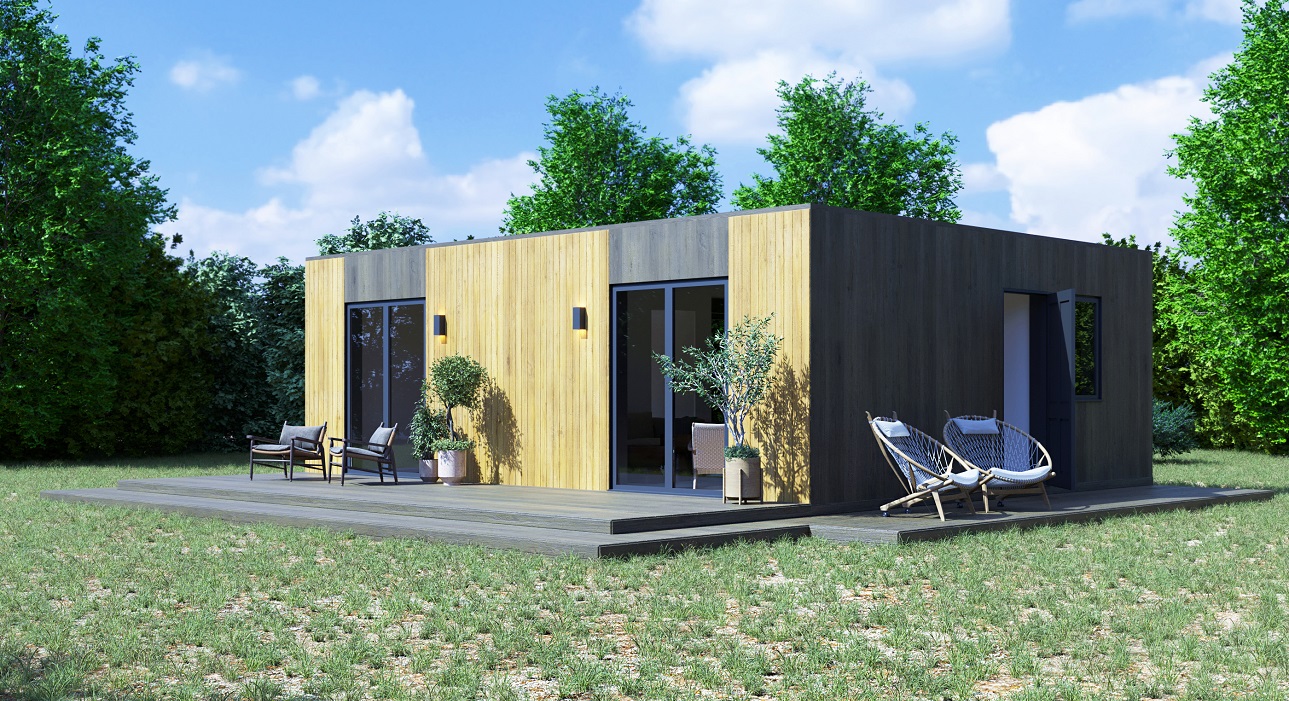 Modular Houses - What is included in the price ?
Modern Modular House 48m²
Discover the epitome of modern Scandinavian living with the NorgesHus House. This eco-friendly abode effortlessly blends functionality with contemporary design to create a haven of comfort and style.
Key Features:
Floor Area & Living Space: This compact yet spaciously designed house offers a total floor area of 48m2, with a dedicated living space of 39.5m2. Every square meter is meticulously planned to maximize utility and aesthetics.
Open Living Concept: Step inside to find a generous living room seamlessly integrated with an open kitchen. 
Private Bedroom Sanctuary: Experience tranquility in the large bedroom that serves as a private retreat. 
Contemporary Bathroom: The home comes equipped with a modern bathroom, featuring premium fittings and a design that prioritizes both function and style.
Stylish Flat Roof & Pergola:

The house boasts a trendy flat roof, giving it a sleek silhouette. Enhancing its curb appeal, a wooden pergola gracefully arches over the entrance, welcoming guests with a touch of architectural elegance.

Outdoor Connectivity: With an emphasis on indoor-outdoor living, the design incorporates terraces that serve as an extension of the living space. Whether you're sipping your morning coffee or enjoying a quiet evening, these terraces are your bridge to nature.
Wood Construction: Rooted in Scandinavian traditions, the house is built using high-quality wood construction. Not only does this lend an authentic touch, but it also ensures durability and stability.
Eco-Friendly Design: Mindful of the environment, this norgeshus house is designed with eco-friendly materials and practices. It embodies sustainability without compromising on luxury and comfort.
In essence, the NorgesHus Modern House is not just a dwelling; it's a lifestyle. It encapsulates the beauty of Scandinavian design, where minimalism meets warmth, and where nature intertwines with everyday living. This house is an ode to modern living, offering a harmonious blend of design, comfort, and eco-consciousness.
Facade customizer - Modular House
NorgesHus  houses, also known as prefabricated houses, are homes that are built off-site, usually in standard sections that can be easily shipped and assembled.
A wooden facade refers to the exterior face of the building that is finished with a layer of wood. Wooden facades have become increasingly popular for their aesthetic appeal, ease of installation, and environmental benefits.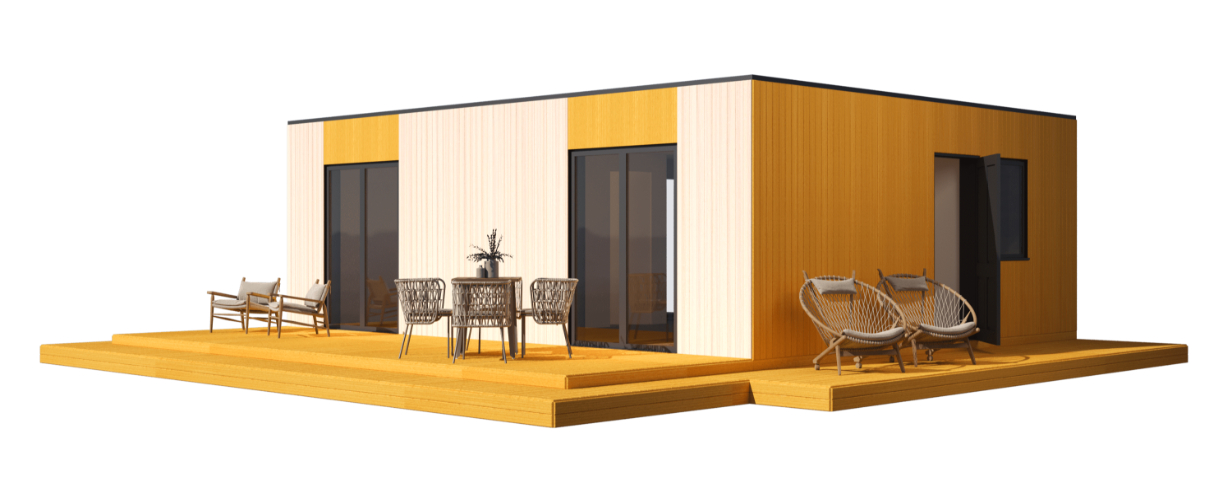 Front facade
Side facade
Modular house facade colors
Please choose
front
facade color













Wooden facades offer many benefits for Modular Houses: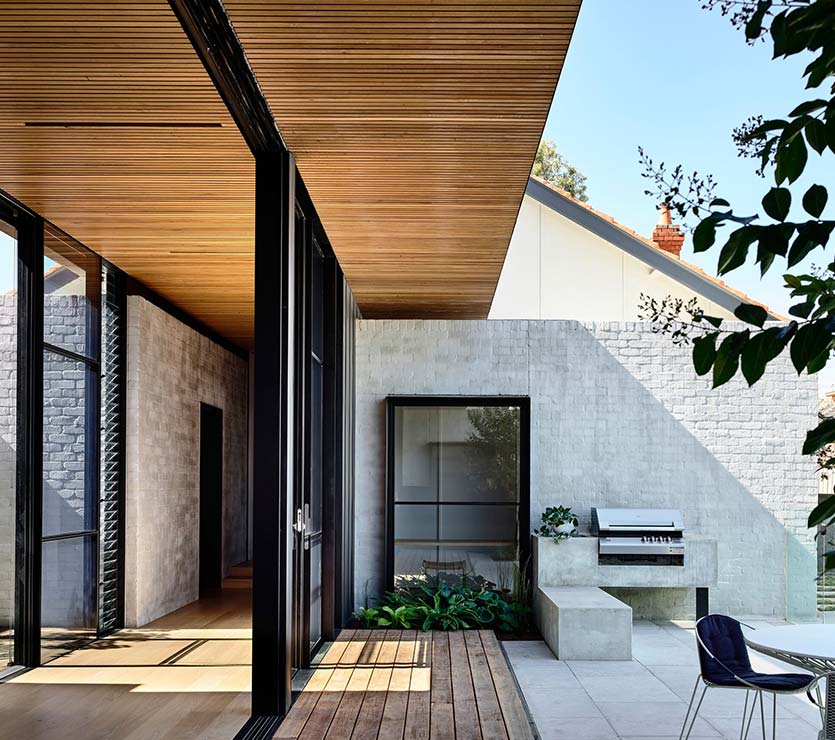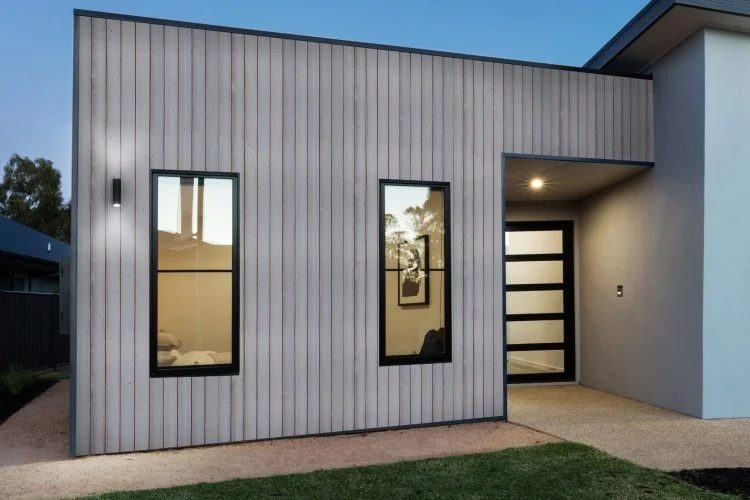 While wooden facades offer many benefits, they do require some maintenance to keep them looking their best.
This might include regular painting or staining, as well as occasional cleaning and repairs. Additionally, some types of wood may be susceptible to damage from insects or decay, so it's important to select a type of wood that's appropriate for your local climate and conditions.
When considering a wooden facade for a modular home, it's also worth exploring different installation techniques.
For example, the wood can be arranged in horizontal or vertical panels, shingles, or in a board-and-batten style. Each of these offers a different aesthetic and may have different installation costs and maintenance requirements.