Modular house 38 - Modular houses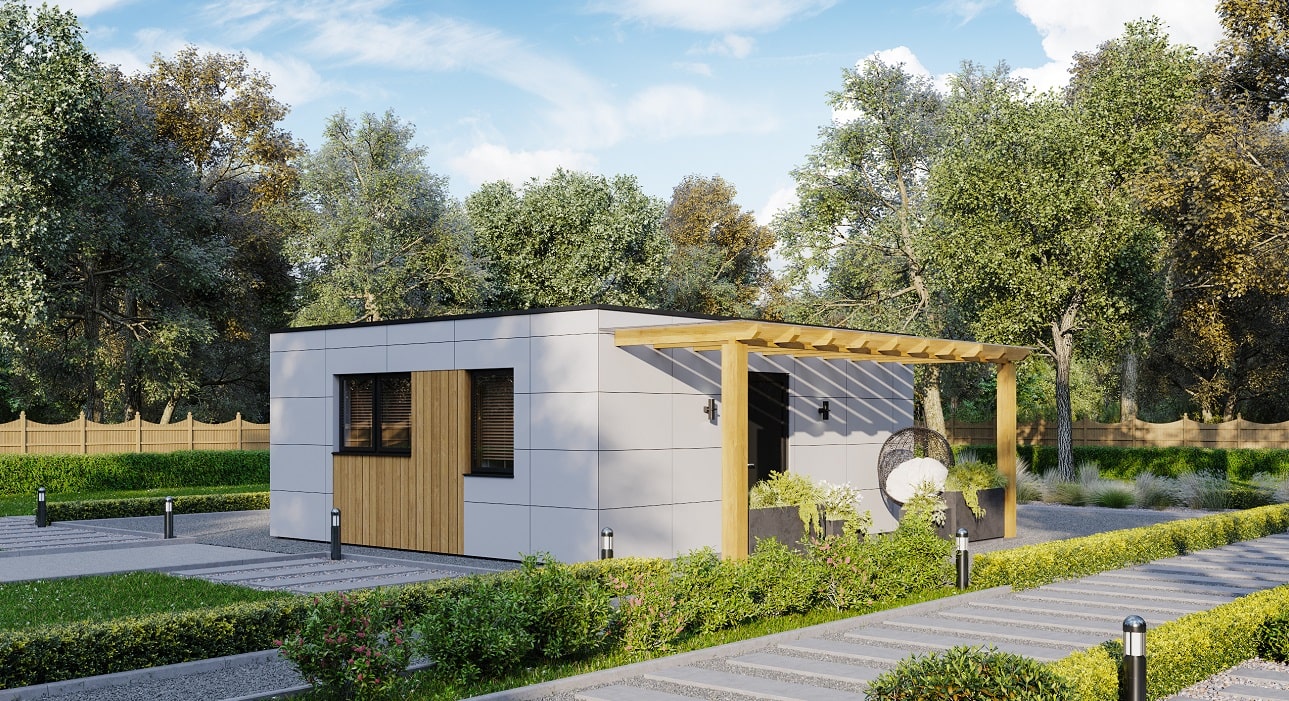 Modular Houses - What is included in the price ?
Modern Modular House 38m²
Experience the epitome of modern living combined with the serenity of nature in the NorgesHus Modern Modular House. A beautiful blend of innovation, sustainability, and comfort, this house exemplifies the best of Scandinavian design and eco-friendly construction.
Floor & Living Area: With a generous floor area of 38m2, this model provides a spacious living area of 29.5m2. The layout is thoughtfully designed to maximize space, ensuring that each area flows seamlessly into the next.
Design & Structure: The house boasts a sophisticated flat roof that accentuates its contemporary appeal. Complementing this sleek design is a large wooden pergola, creating a perfect outdoor space for relaxation and social gatherings, while enhancing the overall aesthetics of the home.
Rooms & Amenities: This modular house comes equipped with a commodious living room, ideal for lounging or entertaining guests. A cozy bedroom ensures restful nights, while the pristine bathroom offers modern amenities for daily convenience. The incorporation of five windows strategically placed around the house guarantees a well-lit interior bathed in natural sunlight.
Material & Build: Constructed primarily from wood, the house exudes a warmth and organic feel, characteristic of classic Nordic design. The wooden elements harmoniously blend with the surroundings, making the house feel like a natural extension of the landscape.
Eco-friendly Construction: Staying true to the NorgesHus commitment to the environment, this modular house is an emblem of sustainable living. Crafted using eco-friendly materials and methodologies, it ensures that homeowners are making a positive impact on the planet.
The NorgesHus Modern Modular House stands as a beacon of contemporary design, efficiency, and eco-consciousness. Whether you're setting up a permanent residence or a peaceful retreat, this model offers the perfect sanctuary for those who appreciate style, comfort, and sustainability.
Wooden facades offer many benefits for Modular Houses: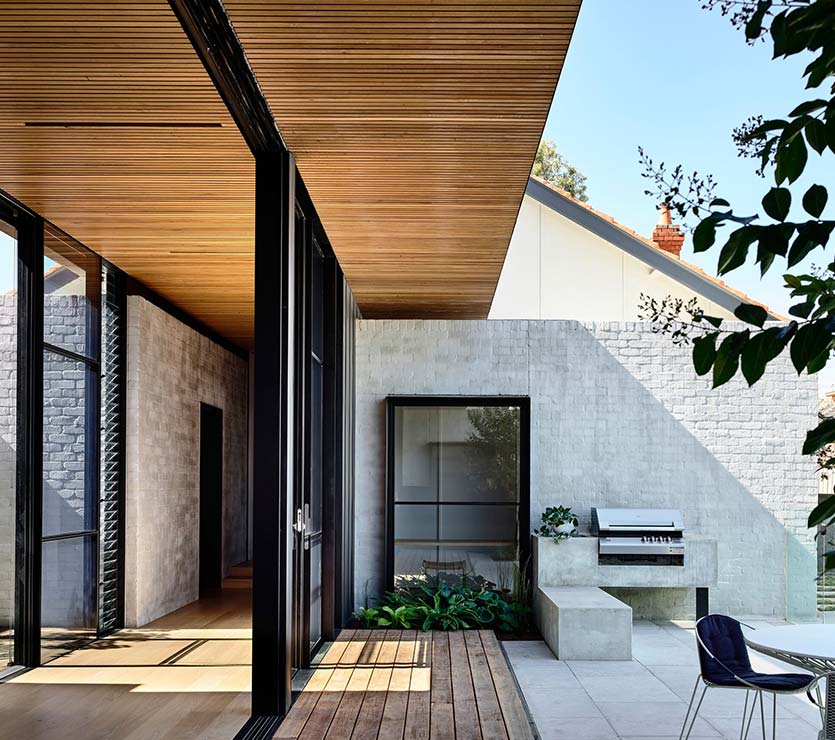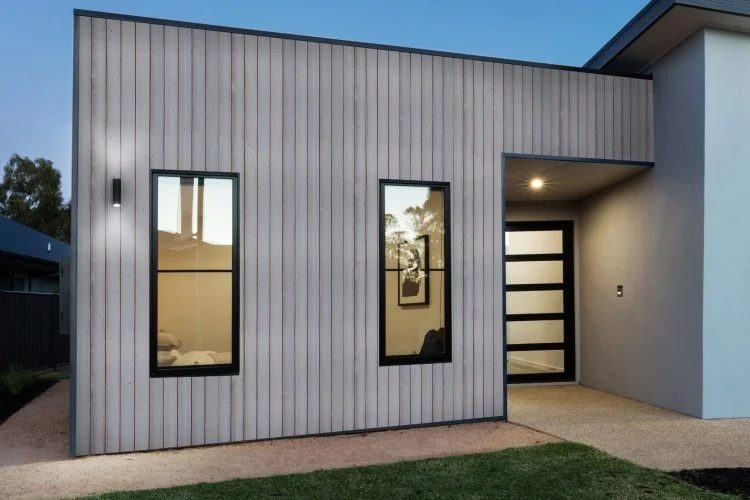 While wooden facades offer many benefits, they do require some maintenance to keep them looking their best.
This might include regular painting or staining, as well as occasional cleaning and repairs. Additionally, some types of wood may be susceptible to damage from insects or decay, so it's important to select a type of wood that's appropriate for your local climate and conditions.
When considering a wooden facade for a modular home, it's also worth exploring different installation techniques.
For example, the wood can be arranged in horizontal or vertical panels, shingles, or in a board-and-batten style. Each of these offers a different aesthetic and may have different installation costs and maintenance requirements.