Modular house 25 - Modular houses

Modular Houses - What is included in the price ?
Modern Modular House 25m²
Dive into a world of contemporary design and eco-conscious construction with the NorgesHus Modern Modular House. Crafted meticulously with both aesthetics and functionality in mind, this compact home ensures that every square meter is utilized to its maximum potential.
Floor & Living Area: Spanning a total floor area of 25m2, this house offers a comfortable living space of 16.5m2. It's a compact yet open concept design, ensuring that every corner feels spacious and breathable.
Design & Structure: A hallmark of modern design, the house flaunts a sleek flat roof which is both aesthetic and efficient. A quaint and practical touch is the small roof over the entrance, offering protection against the elements as you step inside.
Rooms & Amenities: Catering to all essential living needs, the house features a pristine bathroom and a cozy living room, making it a perfect abode for singles, couples, or a weekend retreat. The living room, adorned with two windows, ensures ample daylight filtering in, creating a cheerful and well-lit ambiance.
Material & Build: Made predominantly with wood, the construction echoes Nordic sensibilities of warmth, resilience, and eco-friendliness. The wooden finish provides a touch of nature, ensuring the home merges seamlessly with its surroundings.
Eco-friendly Construction: This modular house is built with sustainability at its heart. Using environmentally-friendly materials and methods, it promises a smaller carbon footprint, making it a choice that both you and the planet will appreciate.
Whether you're looking for a primary residence or a getaway home, the NorgesHus Modern Modular House stands as a testament to the fusion of cutting-edge design, sustainability, and optimal use of space. Embrace the future of living, today.
Wooden facades offer many benefits for Modular Houses: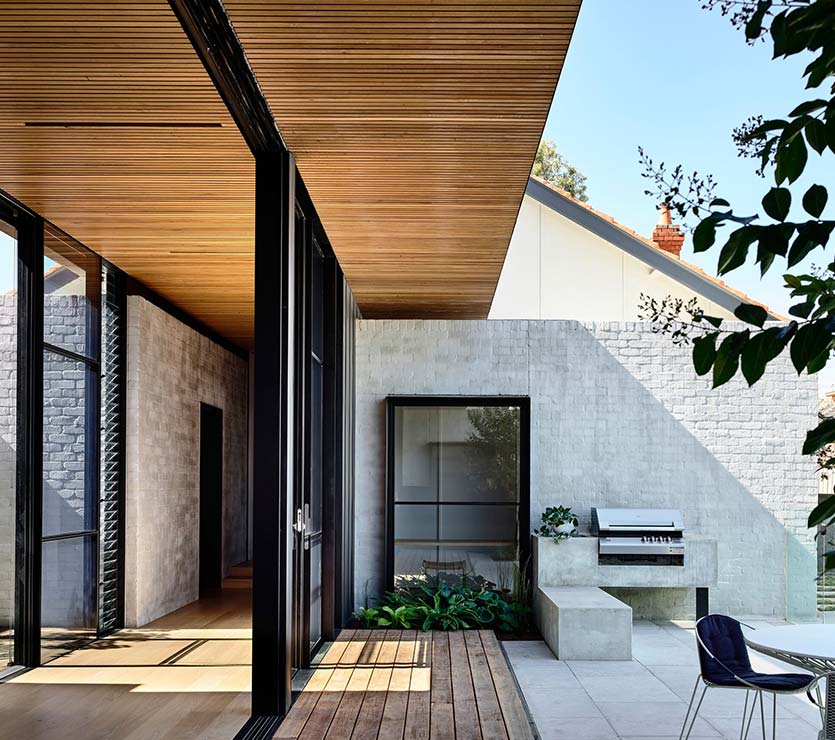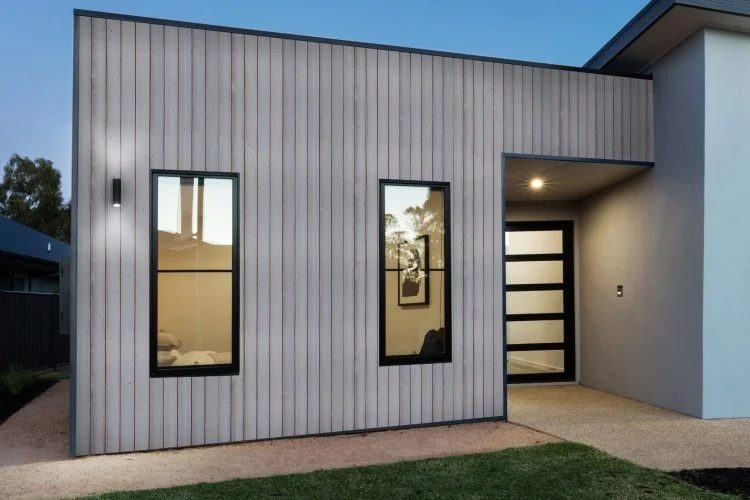 While wooden facades offer many benefits, they do require some maintenance to keep them looking their best.
This might include regular painting or staining, as well as occasional cleaning and repairs. Additionally, some types of wood may be susceptible to damage from insects or decay, so it's important to select a type of wood that's appropriate for your local climate and conditions.
When considering a wooden facade for a modular home, it's also worth exploring different installation techniques.
For example, the wood can be arranged in horizontal or vertical panels, shingles, or in a board-and-batten style. Each of these offers a different aesthetic and may have different installation costs and maintenance requirements.