Modular house 51 - Modular houses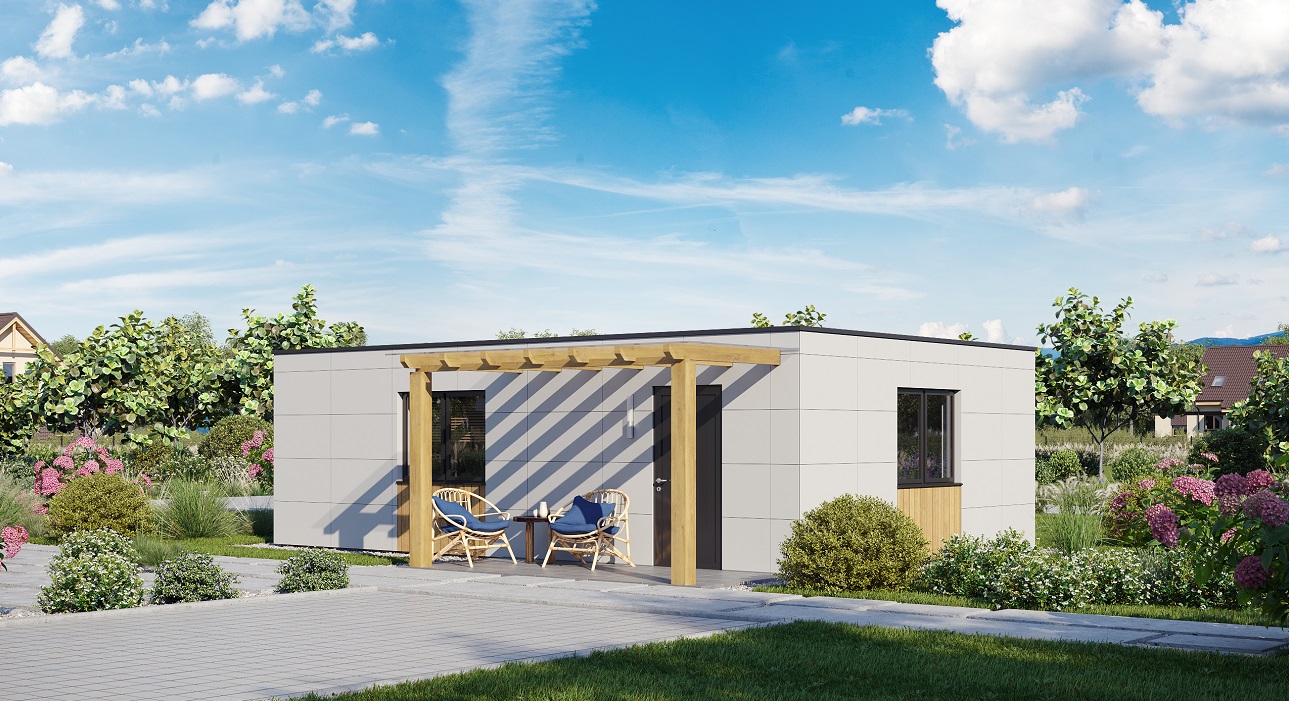 Modular Houses - What is included in the price ?
Modern Modular House 51m²
Moduular House 51 – Step into a realm where contemporary design meets nature's tranquility with the NorgesHus Modern Modular House. Designed for those who appreciate a fine balance between style, space, and sustainability, this home represents the zenith of eco-friendly Nordic architecture.
Floor & Living Area: Boasting a comprehensive floor area of 51m2, the living space stands expansively at 42.5m2. The architecture ensures an airy feel, making use of every square meter to establish a free-flowing environment.
Design & Structure: Its minimalist flat roof underscores a trendy modern aesthetic, while the elegant wooden pergola shading the entrance serves as both a functional and design element, setting a welcoming tone for residents and guests alike.
Rooms & Amenities: The heart of the home lies in its capacious living room that seamlessly integrates with an open kitchen, a perfect setting for both day-to-day living and entertaining. The large bedroom offers a sanctuary for relaxation, accompanied by ample storage space. To cater to modern needs, a well-appointed bathroom is fitted with contemporary fixtures.
Material & Build: Rooted in the Nordic tradition of wooden architecture, the house resonates with warmth and character. Its wood construction not only melds seamlessly with natural surroundings but also stands as a testament to timeless, durable craftsmanship.
Eco-friendly Construction: In alignment with NorgesHus's vision of sustainable living, this modular house is constructed using environmentally-responsible materials and practices. It's a home that allows residents to tread lightly on the Earth, without compromising on luxury or comfort.
The NorgesHus Modern Modular House, with its refined design and eco-centric approach, offers an unparalleled living experience. It's not just a house; it's a statement of forward-thinking lifestyle choices, a perfect blend of modern comforts and environmental responsibility.
Wooden facades offer many benefits for Modular Houses: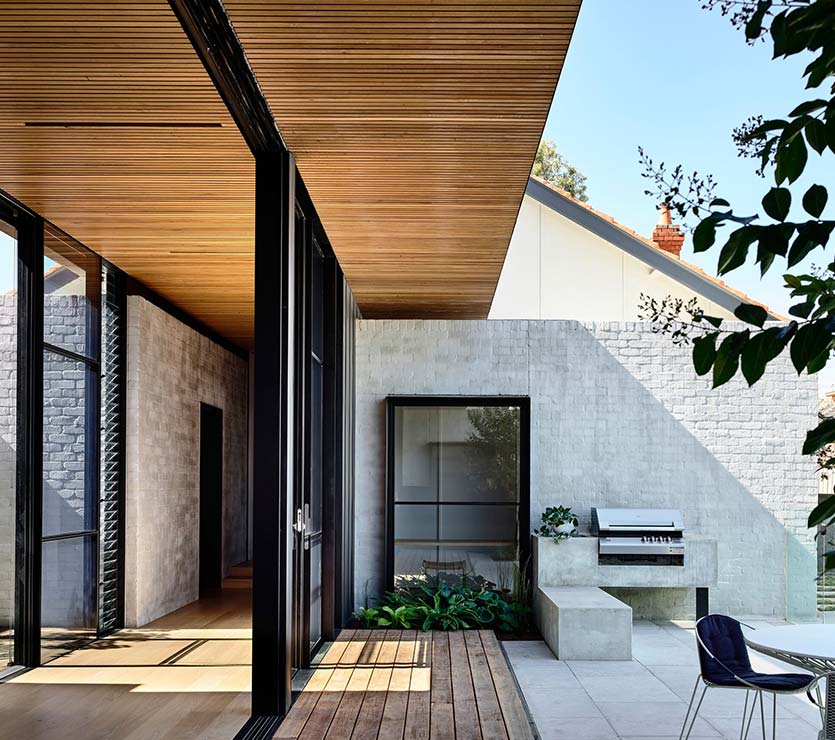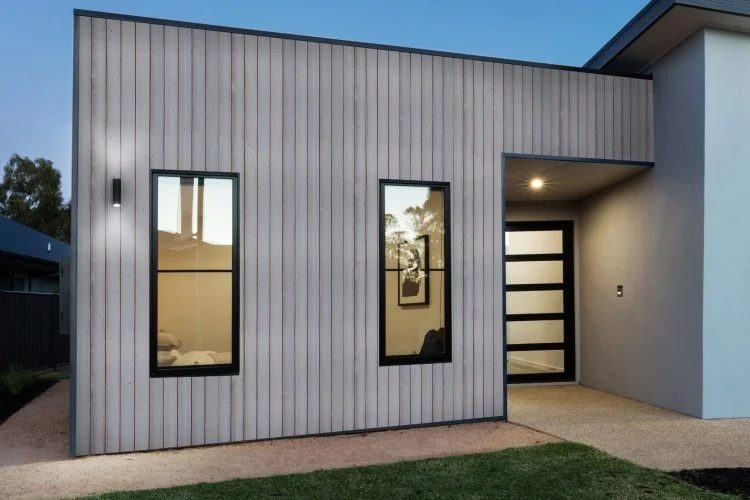 While wooden facades offer many benefits, they do require some maintenance to keep them looking their best.
This might include regular painting or staining, as well as occasional cleaning and repairs. Additionally, some types of wood may be susceptible to damage from insects or decay, so it's important to select a type of wood that's appropriate for your local climate and conditions.
When considering a wooden facade for a modular home, it's also worth exploring different installation techniques.
For example, the wood can be arranged in horizontal or vertical panels, shingles, or in a board-and-batten style. Each of these offers a different aesthetic and may have different installation costs and maintenance requirements.